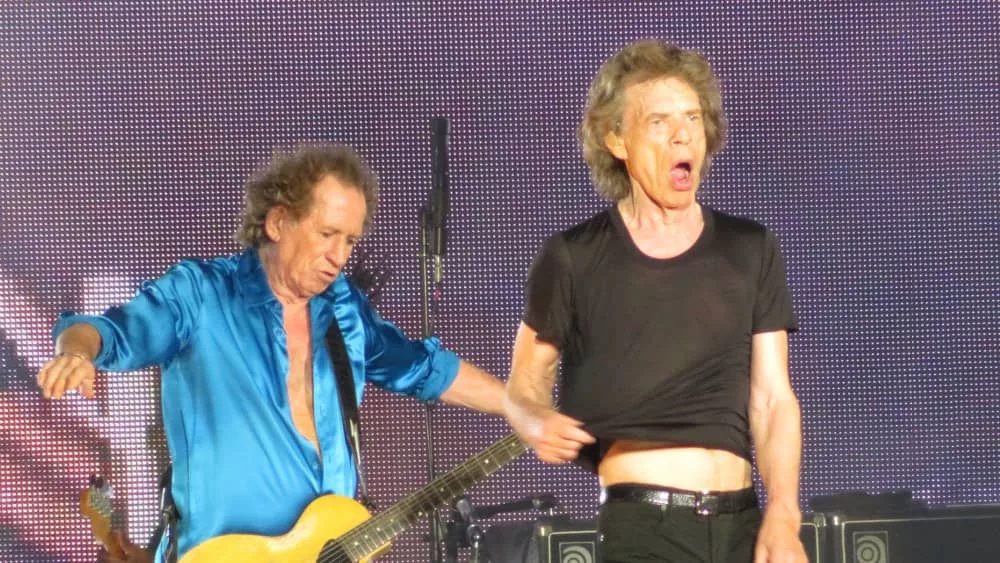 The Rolling Stones have shared their latest single 'Sweet Sounds Of Heaven' featuring Lady Gaga and Stevie Wonder. 'Sweet Sounds Of Heaven' is the second track to be released from the Stones' forthcoming LP 'Hackney Diamonds', following the lead single 'Angry'. Paul McCartney and Elton John are also featured the album — McCartney plays bass on 'Bite My Head Off', and John plays piano on 'Get Close' and 'Live By The Sword'.
Stones frontman Mick Jagger shared on Zane Lowe's Apple Music 1 show about 'Sweet Sounds of Heaven': "It's all played live. And of course, we did overdubs, but it's all played in the room. Yeah, there's that moment, especially in that session where we had Stevie, and you're feeling your way out a little bit and then you do that soul ending, which is you do sometimes on stage where you stop and you start."
Jagger also spoke about working with Gaga: "She's a really great singer and I'd never heard her sing quite that style before. Not exactly. We did it live in the room and that was a great experience, her just coming in the room and her just opening up and seeing her bits and feeling her way and then getting more confident."
'Hackney Diamonds' marks the band's first LP with original material in 18 year, as well as the Stones first album since the death of drummer Charlie Watts.  Hackney Diamonds is set for release on October 20.
Take a listen to 'Sweet Sounds of Heaven' – here.
Editorial credit: Bruce Alan Bennett / Shutterstock.com