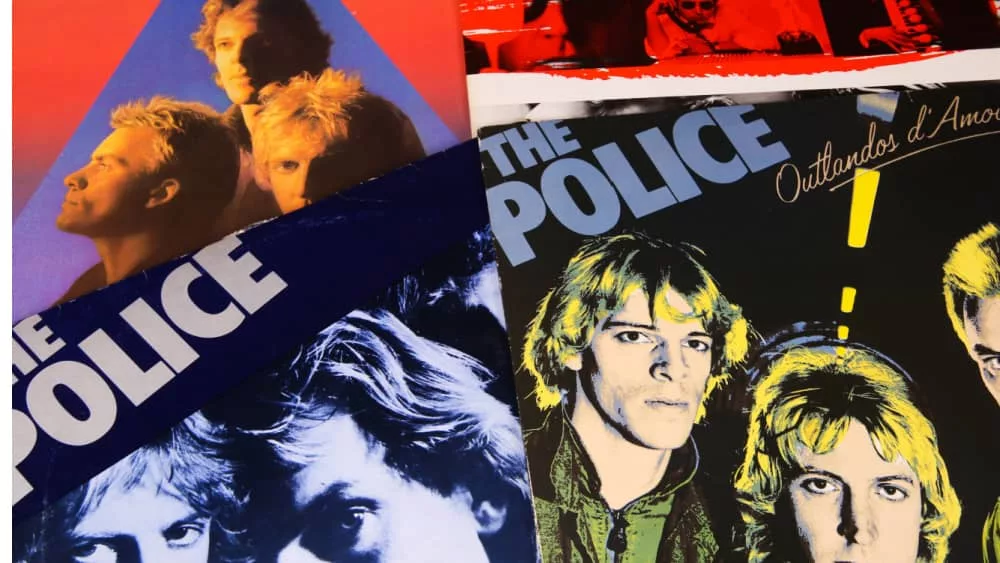 The Police have officially joined TikTok, and to mark the 40th anniversary of their Synchronicity album, the legendary rock band have announced that they will original content and never-before-seen archive material. The group will also invite the global TikTok community #BehindtheSong, to present an intimate portrayal of the creative process that led to their timeless recordings.  Plus, in celebration of joining TikTok, The Police have also released an Official Guest Playlist including some of their most iconic songs.
The trio of Sting, Andy Summers, and Stewart Copeland already enjoy huge popularity among the TikTok community — their 1983 anthem "Every Breath You Take" has more than 165,000 total creations and has been used in a number of viral TikTok trends.  The song "I'll Be Missing You," featuring Diddy and Faith Evans (and samples of  "Every Breath You Take)" has its own communities with the song's tribute message to the late the Notorious B.I.G.
When Summers was asked about joining TikTok, he shared: "It is great to continue the legacy of The Police and what better place than Tik Tok in the time we exist in. We live in – let's face it, difficult times, but imagine our parents and grandparents then bent over those little radio speakers to hear about the world…as aficionados and fans, we must continue to have faith and believe in the art of music, and we hope our music can bring a positive message to people everywhere. Thank you TikTok!"
To follow The Police on TikTok, head here.
Editorial credit: Ralf Liebhold / Shutterstock.com