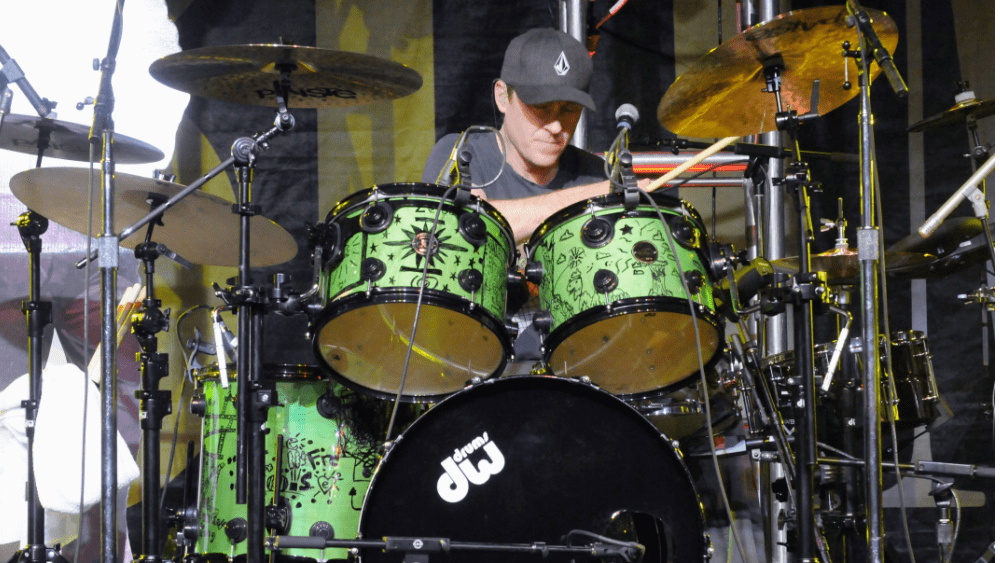 Foo Fighters have revealed Josh Freese as their new live drummer. The band shared their new touring lineup over the weekend during a pre-tour streaming event called "Foo Fighters: Preparing Music For Concerts." Freese replaces longtime Foo Fighters drummer Taylor Hawkins, who tragically passed away in March 2022 at the age of 50. Foo Fighters' new album, 'But Here We Are', is dedicated to Hawkins.
The Foos teased other potential replacements in a funny skit prior to revealing Freese as their new live drummer, that featured appearances from Red Hot Chili Peppers' Chad Smith, Tool's Danny Carey, and Tommy Lee of Mötley Crüe.
Freeze has drummed for everyone from Vandals to Devo to Nine Inch Nails to Sting; he also participated in Foo Fighters' tribute shows to Hawkins last fall, joining the band on drums for "Times Like These" and "All My Life."
Foo Fighters will kick off a tour that includes festival appearances at Bonnaroo, Louder Than Life, Austin City Limits, and Riot Fest, as well as headlining dates with support from The Breeders.
Editorial credit: TDC Photography / Shutterstock.com