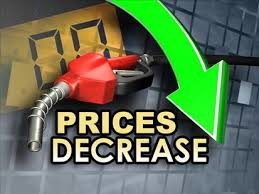 Statewide – For the first time in weeks, gas prices have declined both nationally and in the Hoosier State in consecutive days, albeit just barely.

According to AAA the average price of a gallon of unleaded as of this morning sat at $4.98 per gallon, nearly flate from the same time last week. Indiana's average was 17 cents more than the national average at $5.15 per gallon.

Locally, the average price for a gallon of regular in Vigo County is $5.17. Thats down nearly 5 cents from the same time last week. Meanwhile, Vermillion and Parke Counties are among more than 20 Indiana counties who are averaging at least $5.20 per gallon.