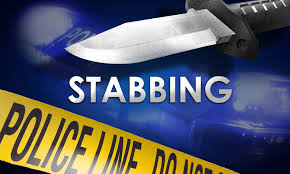 BLACKHAWK, Ind.  -One man is dead and another is in custody after a Thursday night stabbing in Vigo County.
It happened just before 8:00 at a home on State Road 159 and Hunter Street in Blackhawk in southeastern Vigo County.
Vigo County Sheriff Greg Ewing said that two men who were roommates got into an argument which led to the stabbing.
The victim reportedly died on the way to Terre Haute Regional Hospital.
Police are continuing their investigation.
No names are being released at this time.