Focus On The Community is a community affairs program hosted by Dave Crooks.
If you have a community topic that would appeal to WFNB listeners and would like to be considered for an interview, call (812) 420-2518.
Below are some of our past shows.
Focus On The Community Podcasts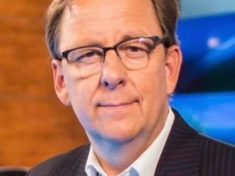 This episode of Focus on the Community, it's all about politics in the Hoosier State. Kevin Rader, former Statehouse Bureau Reporter for WTHR-TV and...
Read More
Focus on the Community: Politics in the Hoosi...
Focus on the Community