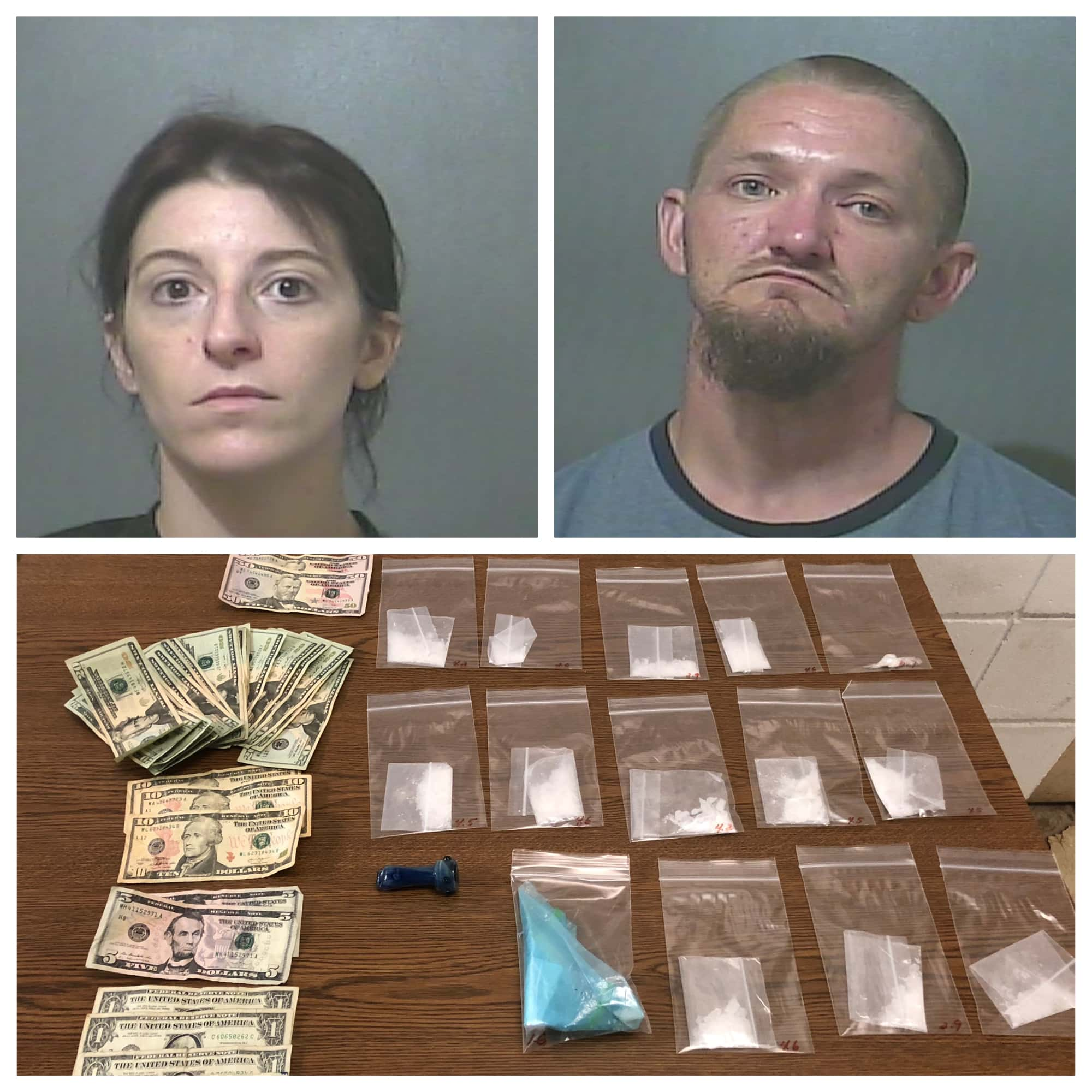 VIGO COUNTY, Ind – Thursday night (8/9/18) around 9:45 a Vigo County Sheriffs Deputy noticed vehicle driving erratically while traveling Southbound on US HWY 41, just South of Dallas Drive.
The Deputy ran a quick check and the Indiana license plate displayed did not match the vehicle.
The Deputy tried to stop the vehicle but the driver would not pull over.
The car went Southbound on US HWY 41, and turned Eastbound onto Harlan Dr. and tried cut through the parking lot of the Country Mark gas station but was blocked by several trees.
The male passenger was arrested and the female driver was quickly caught after trying to flee on foot through a nearby field.
The driver was later identified as Mallory M. Frye, of Jasonville, and she is now facing several charges including possession of meth.
The male passenger was later identified as Wesley W. Harris, of Jasonville, and was charged with multiple charges including dealing meth.