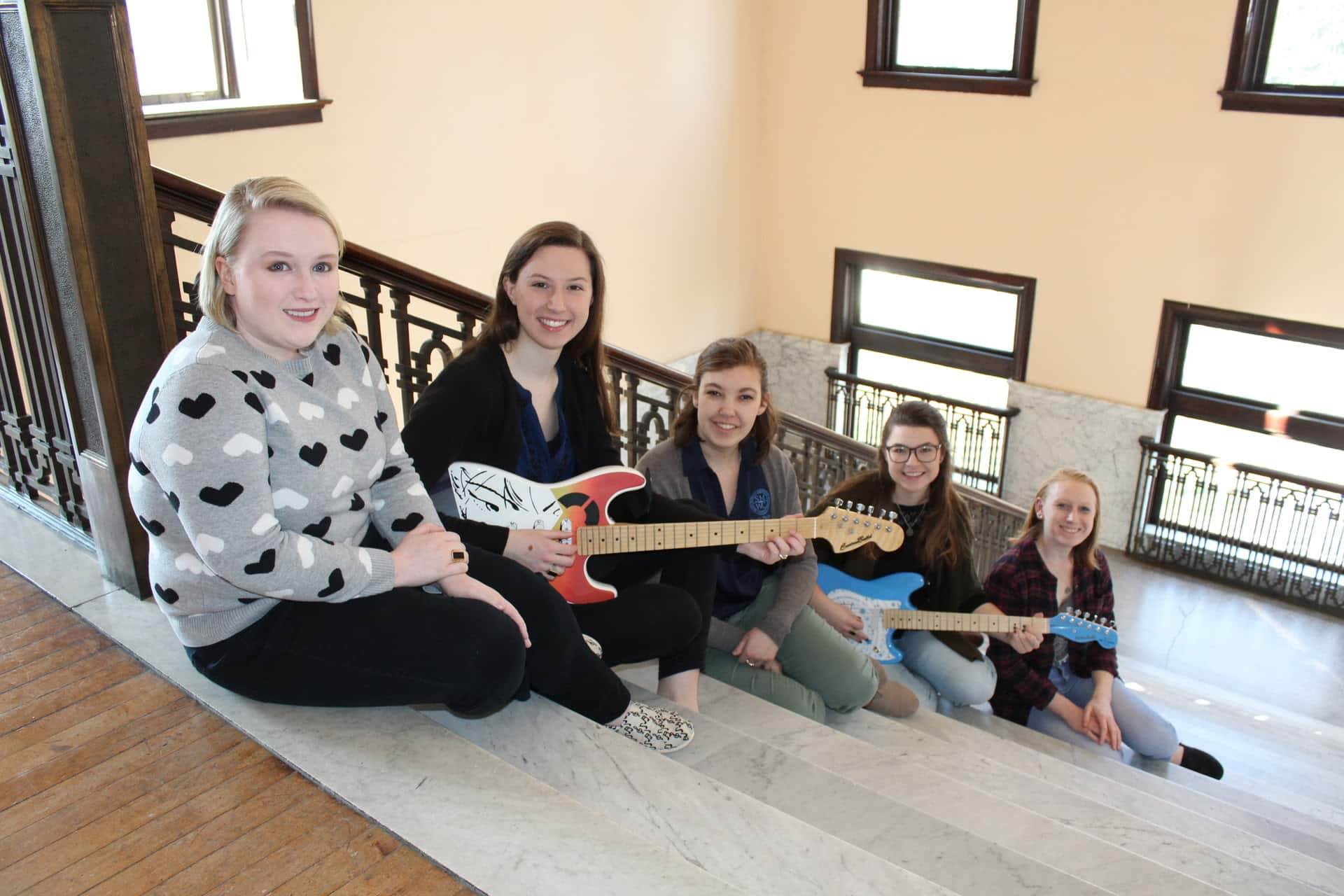 VIGO COUNTY, Ind –   Five Saint Mary-of-the-Woods College music therapy students attended a conference last fall and returned home with more than knowledge and newly-formed connections.
Seniors Allison Payonk of Terre Haute and Devyn Burns of Indianapolis, along with juniors Sara Langenberger of Greenfield and Kristin Foster of Metropolis, Illinois, and sophomore Elizabeth Yeazel of Germantown, Ohio came back with two brand new custom-built electric guitars complete with mini-speakers and tuners.
Those students then donated the instruments to SMWC's music and theatre department.
The students entered a raffle from the non-profit Blue Star Connection which provides access of musical instruments to children and young adults with cancer and other serious challenges.
As part of the raffle, the students had to explain how the instruments will benefit them and their program.
The undergraduate students' donation to the department means more resources for students not only in the on-campus undergraduate music therapy program but also in the music therapy equivalency distance program and the Master of Arts in music therapy. Although acquiring the instruments was a collective effort, seniors Burns and Payonk were "happy" to leave something tangible to the department for the benefit of music therapy students to come.