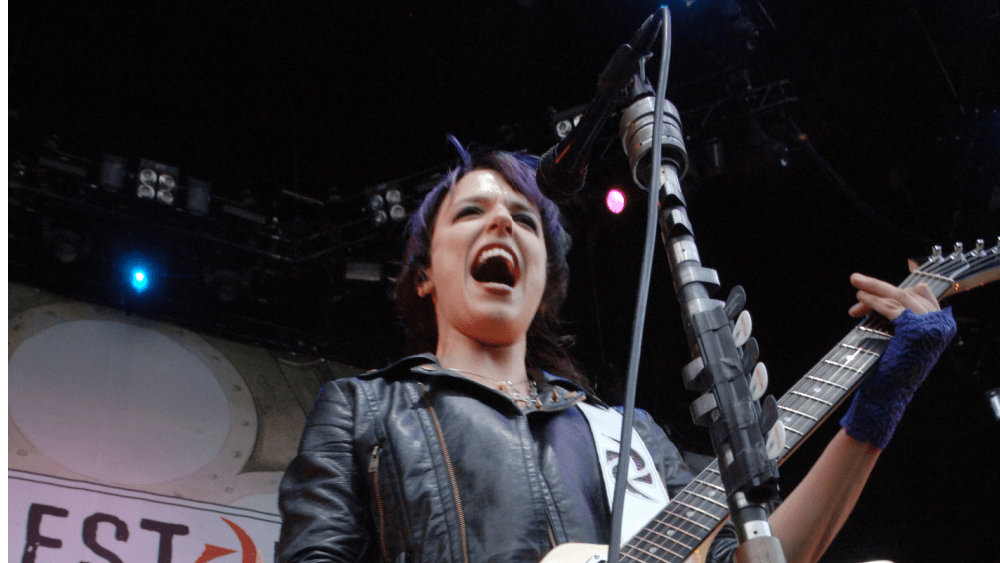 May is Mental Health Awareness Month, and Sound Mind addressed the topic in the new installment of its signature series, 'Unmasked.'  Unmasked offers a series of short-form video portraits exploring mental health issues through the lens of music's biggest stars, spanning genres like hip-hop, rock, and pop. Each artist opens up about their personal experiences with a diverse array of mental health issues such as substance abuse, depression, bipolar disorder, anxiety, and more.
On the latest episode, Halestorm's lead singer Lzzy Hale details her experience with anxiety and impostor syndrome. Hale, who co-founded Halestorm in her teens, has become an advocate for women and mental health in recent years. Hale is a member of the GRAMMY® Mental Health Panel.  Said Lzzy:  "Even though we've come a long way in the past few generations to break the stigma that has long shadowed mental health, there are still so many of us having a hard time finding a safe space. Personally, I have suffered from depression — feeling like I'm trapped at the bottom of a well watching the world above go by without me — as well as paralyzing anxiety and impostor syndrome. These are battles I still fight daily, and by being honest and vulnerable about my own struggles, I want to give others hope. You are not alone."
Check out the Lzzy Hale in the latest episode of Unmasked – here.
Editorial credit: TDC Photography / Shutterstock.com