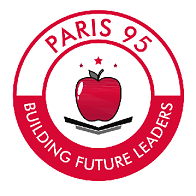 PARIS, ILL – Paris 95 schools received notification from the Illinois State Board of Education that they have been awarded $563,707.35 as part of a STEAM grant.
This is a competitive grant to assist students with after-school and summer programs. This brings the total for competitive grants to $4,463,255.35 since July 1, 2021.
The Paris 95 administrators have been bringing in over a million dollars a month in competitive grants since the start of this school year.
Congratulations to Paris 95 teams and faculty for their hard work.