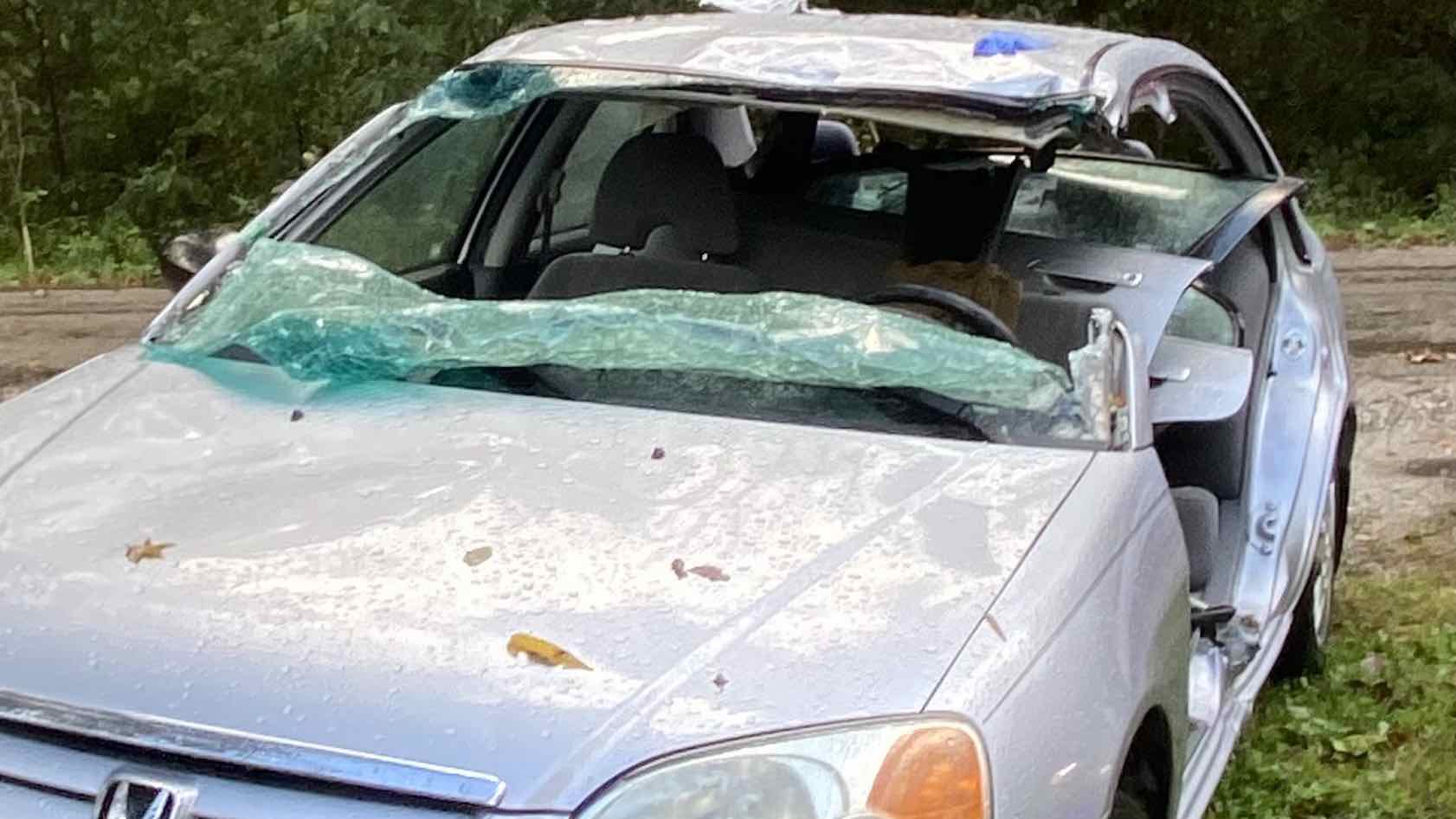 VIGO COUNTY, Ind – We know more about an accident involving a man who was impaled by a fallen tree Monday afternoon on Deering Avenue near Pottsville Street in western Vigo County.
Police said a large tree limb went through the windshield of a 2003 Honda Civic about 4:45 p.m., impaling the driver through his right chest. That limb was reportedly several inches in diameter.
52 year old Matthew Cheatham of Broadlands, Illinois, was taken to Union Hospital for treatment.
It was unknown whether the tree limbs were already in the road and the car drove into them, or if they fell onto the car as it was passing the tree.
Cheatham was able to call for help and talk to medical personnel during the rescue.
He stopped about a half mile from where the crash happened.
COVER PHOTO COURTESY WTHI-TV