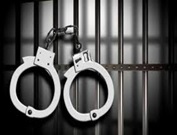 PARIS, Ill.  – An Edgar County man faces a murder charge after an argument with a neighbor.
Witnesses told police that 31-year-old Matthew Morgan was shot during an argument with 30 year old Zachary Smith.
It happened Tuesday evening around 7:30 on Archer Street.
Smith faces three charges, including first-degree murder.
No court hearing has been set.