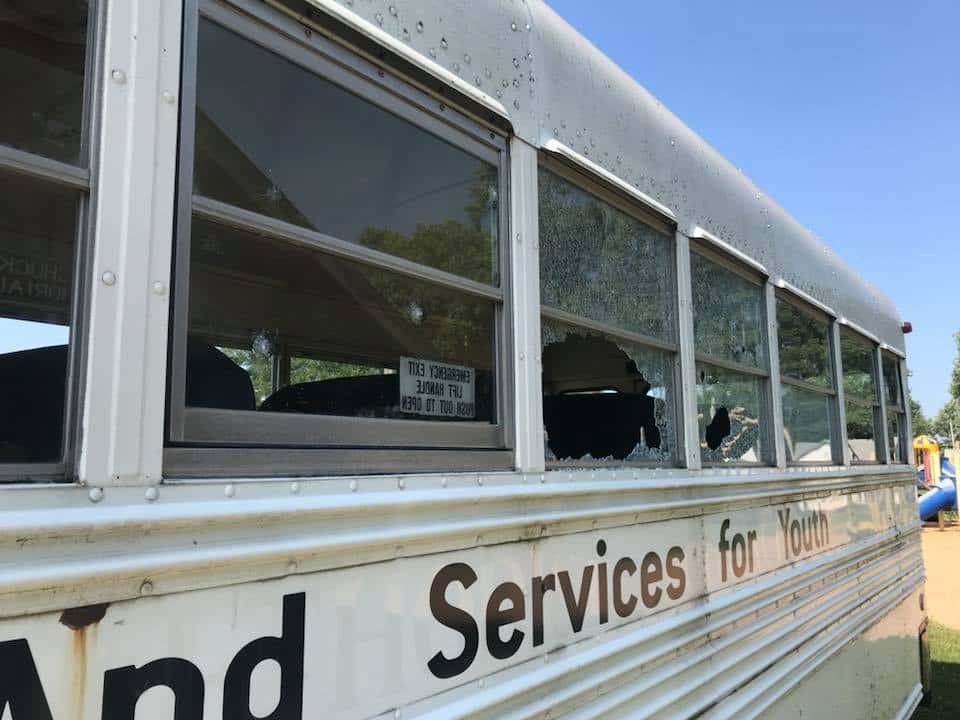 TERRE HAUTE, Ind. – Vandals used a BB gun to shoot out the windows on a bus overnight Thursday that belongs to the Chances and Services for Youth .
The staff uses the bus to take kids on different outings, like summer camp.
Officials say that nine windows were shot out and the cost to make repairs to the bus will likely take away from the kids that they serve.
CASY says that their deductible is $500 so they are hoping to raise that and get the bus back in service for summer programs.
If you know anything about the crime contact police.