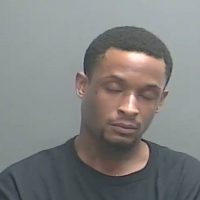 KNOX COUNTY, Ind.  – News 10 is reporting more details in the case of the death of a two-year-old in Vincennes.
LaQuenten Breeland is facing charges for the toddler's death and for being a habitual offender due to prior felony convictions.
An autopsy on Jaqreion "Jay Jay" Anderson showed that the toddler died from trauma due to force, with a lacerated liver causing internal bleeding.
Police say that Anderson died while in Breeland's care and that he admitted to throwing the child into his bed because he wouldn't eat and that he didn't mean to kill the child.
The investigation is continuing.