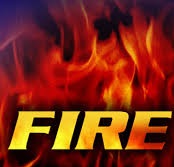 VIGO COUNTY, Ind. – Fire fighters were called out around 11 p.m. last night to a mobile home fire in the 4600 block of North Hendricks Street in northern Vigo County.
The residence appeared to be mostly destroyed.
No injuries were reported, and a cause has not yet been determined.