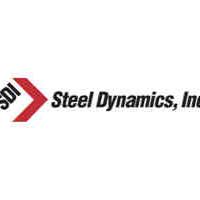 FORT WAYNE, Ind., (5-14-18/PRNewswire/) — Steel Dynamics, Inc. (NASDAQ/GS: STLD) has entered into an agreement to acquire CSN Heartland Steel in Terre Haute from its parent company (Companhia Siderurgica Nacional, LLC ).
The facility located in the southern Vigo County Industrial Park produces various types of higher-margin, flat roll steel by further processing hot roll coils into pickle and oil, cold roll, and galvanized products.
Steel Dynamics has agreed to purchase Heartland for $400 million in cash inclusive of $60 million of normalized working capital, subject to customary transaction purchase price adjustments.
Steel Dynamics believes the purchase price approximates current replacement value.  The transaction is expected to be accretive to near-term earnings and cash flow per share.  The acquisition will expand Steel Dynamics' annual flat roll steel shipping capacity to 8.4 million tons and total shipping capability to 12.4 million tons.
The transaction has received all required corporate approvals from the involved parties.  The transaction is only subject to customary conditions and receipt of regulatory approvals.
The transaction should be complete before the end of the third quarter 2018.
 Steel Dynamics is one of the largest domestic steel producers and metals recyclers in the United States.