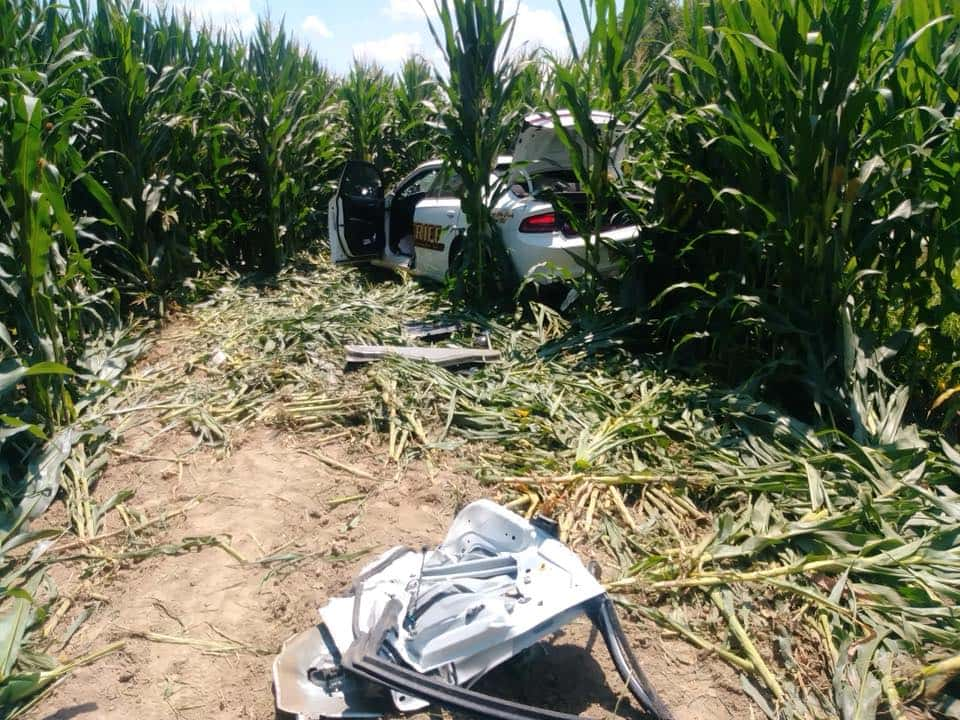 CLAY COUNTY, Ind – Tuesday afternoon around 2:00, Indiana State Police and other first responders were called to the intersection of County Roads 1100 South and 225 East in Clay County.
Police say that Dodge Challenger, driven by 64-year-old Roger Curl of Clay City, IN., was eastbound and reportedly failed to stop for the stop sign and collided with a southbound Dodge Charger Sheriffs car with lights and siren activated.
Clay County Deputy Sheriff 62-year-old David Gates of Brazil, IN. Gates was en route to a motor vehicle crash with reported injuries just south of this area.
Curl and Gates were both taken to Terre Haute Regional Hospital for treatment of pain, contusions, and abrasions.
Roger Curl was cited for Failure to Yield to an Emergency Vehicle.